Adventure World Map and Brochure (1995)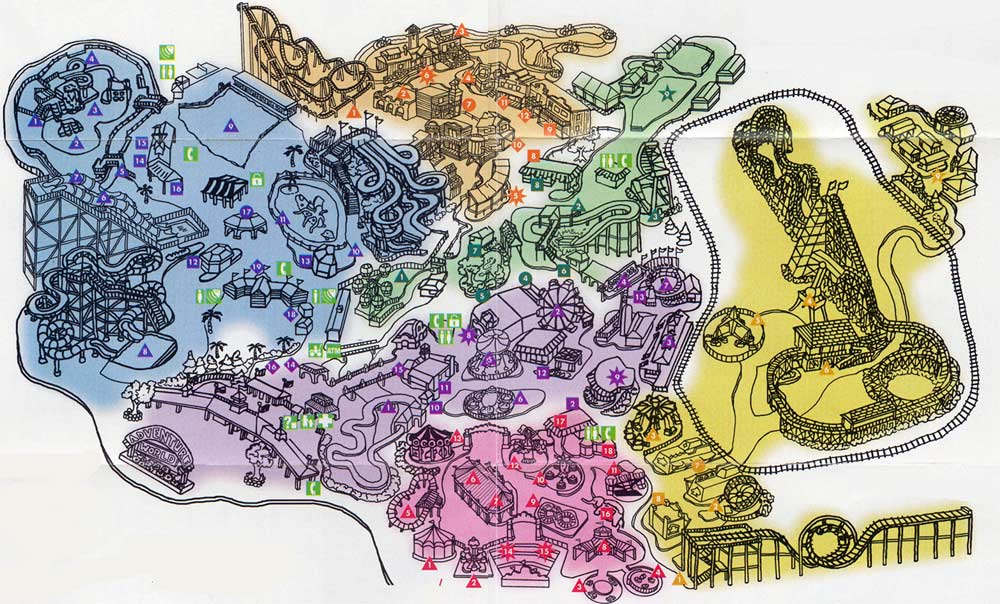 Location: Largo, Maryland
Years Active: 1992 – 1998
Adventure World is the former name of a theme park located in the Woodmore CDP of Prince George's County, Maryland, near Upper Marlboro, and in the Washington, DC metropolitan area. It is now called Six Flags America.
Founded as a wildlife center in 1973 by Ross Perot, ABC Television operated the park as a drive-through safari called The Largo Wildlife Preserve beginning in 1974 until its closure in 1978. The property was bought by Jim Fowler's Wild Kingdom; thereafter the site was gradually converted from a wildlife preserve into a theme park named Wild World.
In 1992, the park was renamed Adventure World after being acquired by Premier Parks and ultimately was branded as the 10th Six Flags park when Premier Parks acquired Six Flags Inc. and adopted its name in 1999. The "America" in the park's name was chosen due to the park's proximity to the US capital.
Adventure World Map 1995