Geauga Lake Map and Brochure (1977 – 2004)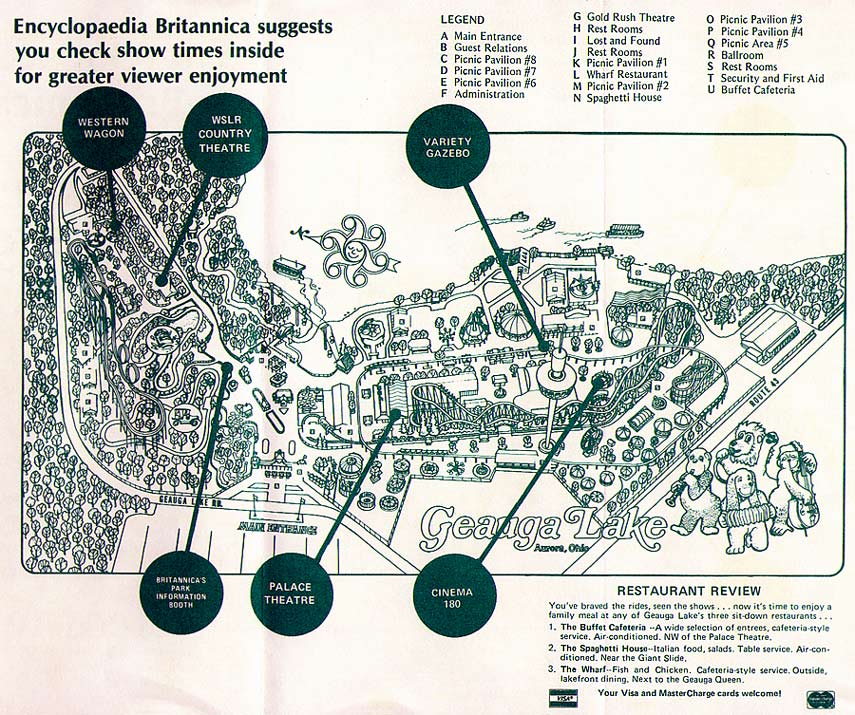 Location: Aurora, Ohio
Years Active: 1887 – 2007
Geauga Lake was an amusement park in Bainbridge Township and Aurora, Ohio. It was established in 1887, in what had been a local recreation area adjacent to a lake of the same name.
The first amusement ride was added in 1889, and the park's first roller coaster – later known as the Big Dipper – was built in 1925. The park was sold to Funtime, Inc., in 1969 and was expanded over the years with additional rides and amenities.
Funtime was acquired by Premier Parks in 1995, and for the 2000 season, they re-branded Geauga Lake as Six Flags Ohio, adding four new roller coasters. The following year, Six Flags bought the adjacent SeaWorld Ohio and combined the two parks under the name Six Flags Worlds of Adventure.
The park changed ownership again in 2004 after a purchase by Cedar Fair. The park's SeaWorld portion was transformed into a water park in 2005, and together they became known as Geauga Lake and Wildwater Kingdom.
On September 21, 2007, less than a week after Geauga Lake closed for the season, Cedar Fair announced that the amusement park would be permanently closed. The water park continued to operate as Wildwater Kingdom through the 2016 season, before meeting the same fate.
Geauga Lake Brochure 2007
Geauga Lake Brochure 2006
Geauga Lake Map 2004
Geauga Lake Map 1998
Geauga Lake Map 1996
Geauga Lake Map 1989
Geauga Lake Brochure 1978
Geauga Lake Map 1977