Legoland Windsor Map and Brochure (1996 – 2023)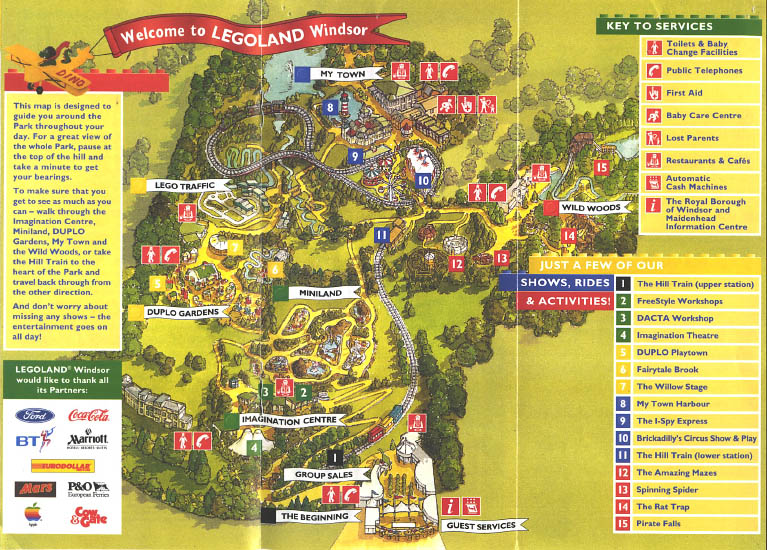 Location: Windsor, Berkshire England
Years Active: 1996 – Active
Legoland Windsor Resort, styled and also known as LEGOLAND Windsor, is a theme park and resort in Windsor, Berkshire in England, themed around the Lego brand. The park opened on 17 March 1996 and is currently operated by Merlin Entertainments.
The park's attractions consist of a mixture of Lego-themed rides, models, and building workshops targeted at children between three and twelve.
In 2019, the park had 2.43 million visitors, making it the most visited theme park in the United Kingdom. However, in 2020 the park had a very limited operating season due to the coronavirus pandemic and limited capacity. As a result of this, Legoland Windsor had a huge drop in attendance and was the 4th most visited park in the U.K. in 2020.
Overall, attendance has steadily risen since 2005.
Legoland Windsor regularly draws more attendees than the original Legoland Billund Resort in Denmark; in 2011, it became the tenth-most popular theme park in Europe, a position it has held every year since. Legoland Windsor typically opens from March to November, with closures on some days.
Legoland Windsor Map 2023
Legoland Windsor Map 1999
Legoland Windsor Map 1996