North Pole Colorado Map and Brochure (1958)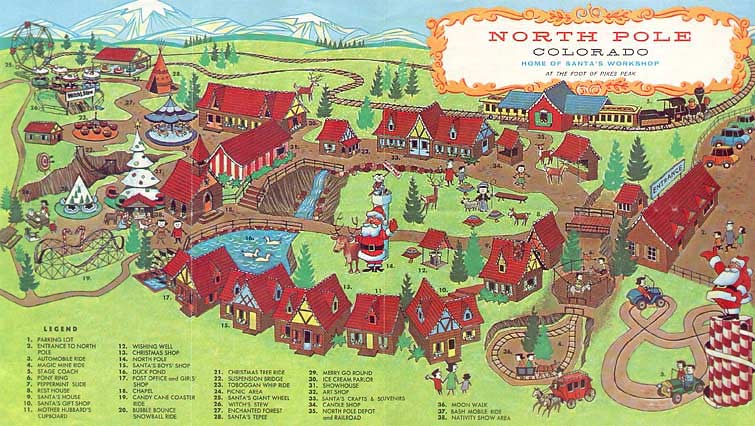 Location: Pike's Peak, Colorado
Years Active: 1956 – Active
Santa's Workshop/North Pole is a popular Christmas-themed destination located at the base of Pikes Peak in Colorado that opened in 1956.
The park boasts 25 themed rides accommodating people of all ages, entertaining shows, and a meet and greet with Santa.
This vintage brochure is a fun throwback to the early days of the famous theme park!
North Pole Colorado Map 1958
North Pole Colorado Brochure 1958