Wild Waters Map and Brochure (2009 – 2011)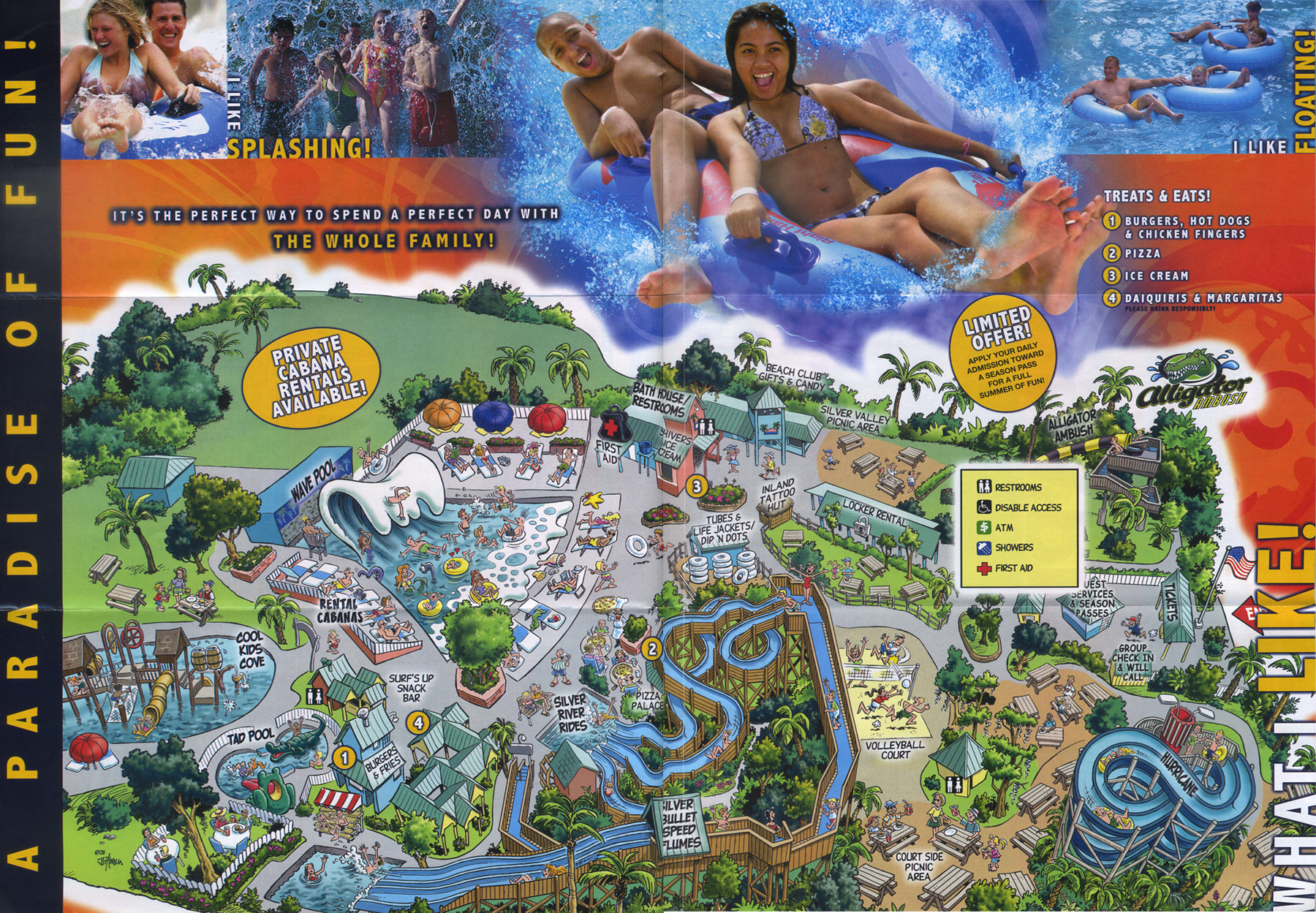 Location: Silver Springs, Florida
Years Active: 1978 – 2016
Wild Waters was a Water park in Silver Springs, Florida. It was the sister park of Silver Springs Nature Theme Park in Silver Springs. Because Wild Waters was adjacent to Silver Springs, it had many trees and shady areas. There were picnic areas, a snack bar, and an open-air fast food restaurant counter. The park also had a sand volleyball court and a gift shop.
Wild Waters was a favorite attraction for tourists visiting the Ocala and Silver Springs area, as well as local residents. It was a small park by modern standards but offered a more relaxed atmosphere than its larger competitors. Wild Waters had a special niche; it attracted people wanting to enjoy a more traditional water park experience. It was among the first water parks in the country to use fiberglass flumes, something that has become the industry standard.
On August 9, 2016, it was announced that Wild Waters would close permanently on September 5, 2016, (the same day Wildwater Kingdom closed). The park had ended nearly four decades of operation, and was to be cleared for a new entry into Silver Springs State Park. Left abandoned for over two years, Wild Waters was the subject of several urban exploration YouTube videos due to its ruined state. Demolition of the water park and all of its attractions began in December of 2018. As of April 2019, very little of the park remains.
Wild Waters Map 2011
Wild Waters Brochure 2011
Wild Waters Map 2009