Canada's Wonderland Map and Brochure (1986 – 2023)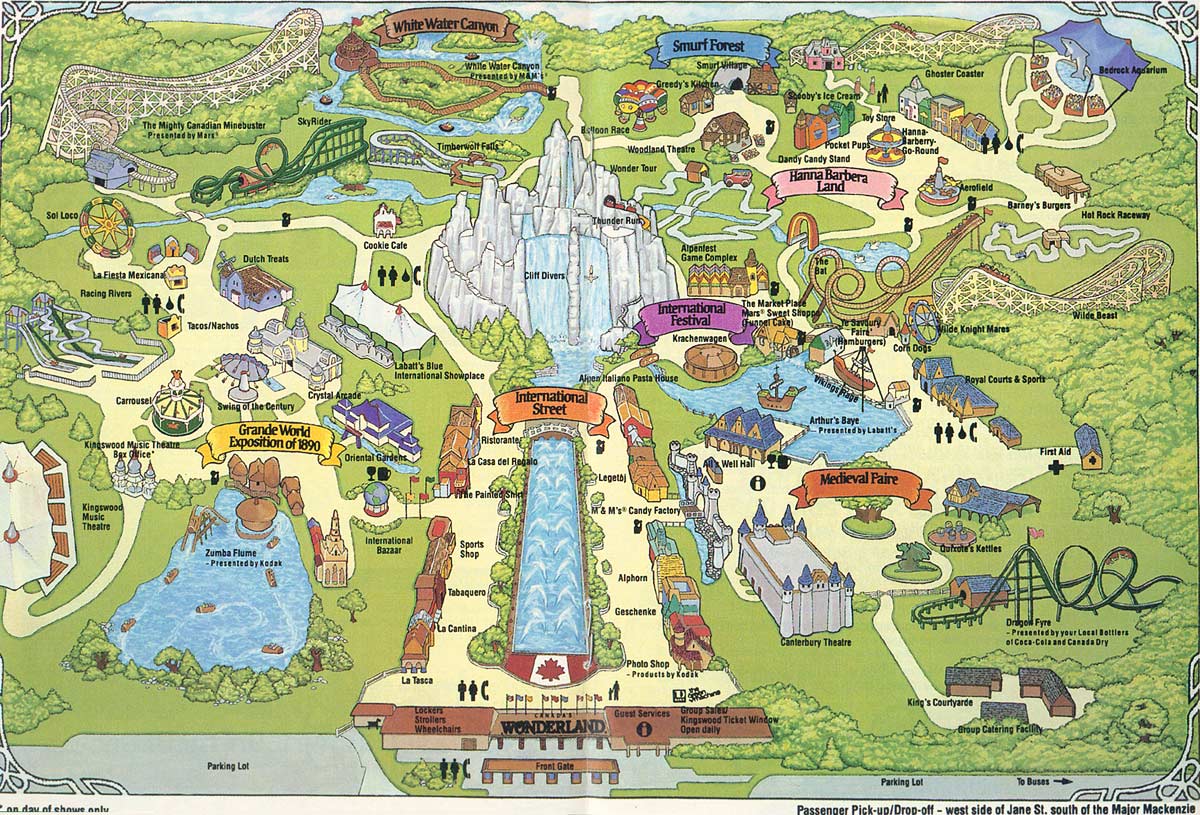 Location: Vaughan, Ontario
Years Active: 1981 – Active
Canada's Wonderland, located in Vaughan, Ontario, Canada, is a vast and exciting theme park that has captivated visitors of all ages since its opening on May 23, 1981. Situated just outside Toronto, this iconic amusement park offers an immersive world of enjoyment, making it a beloved attraction in the Greater Toronto Area. With a sprawling 330-acre footprint, Canada's Wonderland stands as the largest amusement park in the country, promising an unforgettable experience for its guests.
The park's theme celebrates the rich and diverse culture of Canada, honoring the nation's unique heritage and natural beauty. Visitors can explore themed areas paying homage to various Canadian regions, from the thrilling Yukon Striker in Frontier Canada to the enchanting atmosphere of International Street. The park is renowned for its impressive lineup of exhilarating rides and attractions, including the record-breaking Leviathan roller coaster, the gravity-defying WindSeeker, and the interactive Splash Works water park. With live shows, delicious dining options, and a wide array of family-friendly rides and activities, Canada's Wonderland offers non-stop entertainment.
Recent visitor statistics underscore the enduring popularity of Canada's Wonderland, with millions of guests annually seeking the magic it has to offer. Looking ahead, the park continues to evolve, with ambitious expansion plans that promise even more thrilling rides, attractions, and immersive experiences for generations of visitors to enjoy.
Canada's Wonderland Map 2023
Canada's Wonderland Map 2022
Canada's Wonderland Map 2021
Canada's Wonderland Brochure 2009
Canada's Wonderland Brochure 2008
Canada's Wonderland Brochure 2003
Canada's Wonderland Brochure 1990
Canada's Wonderland Map 1989
Canada's Wonderland Map 1986
Canada's Wonderland Brochure 1986