SeaWorld Orlando Map and Brochure (2004 – 2023)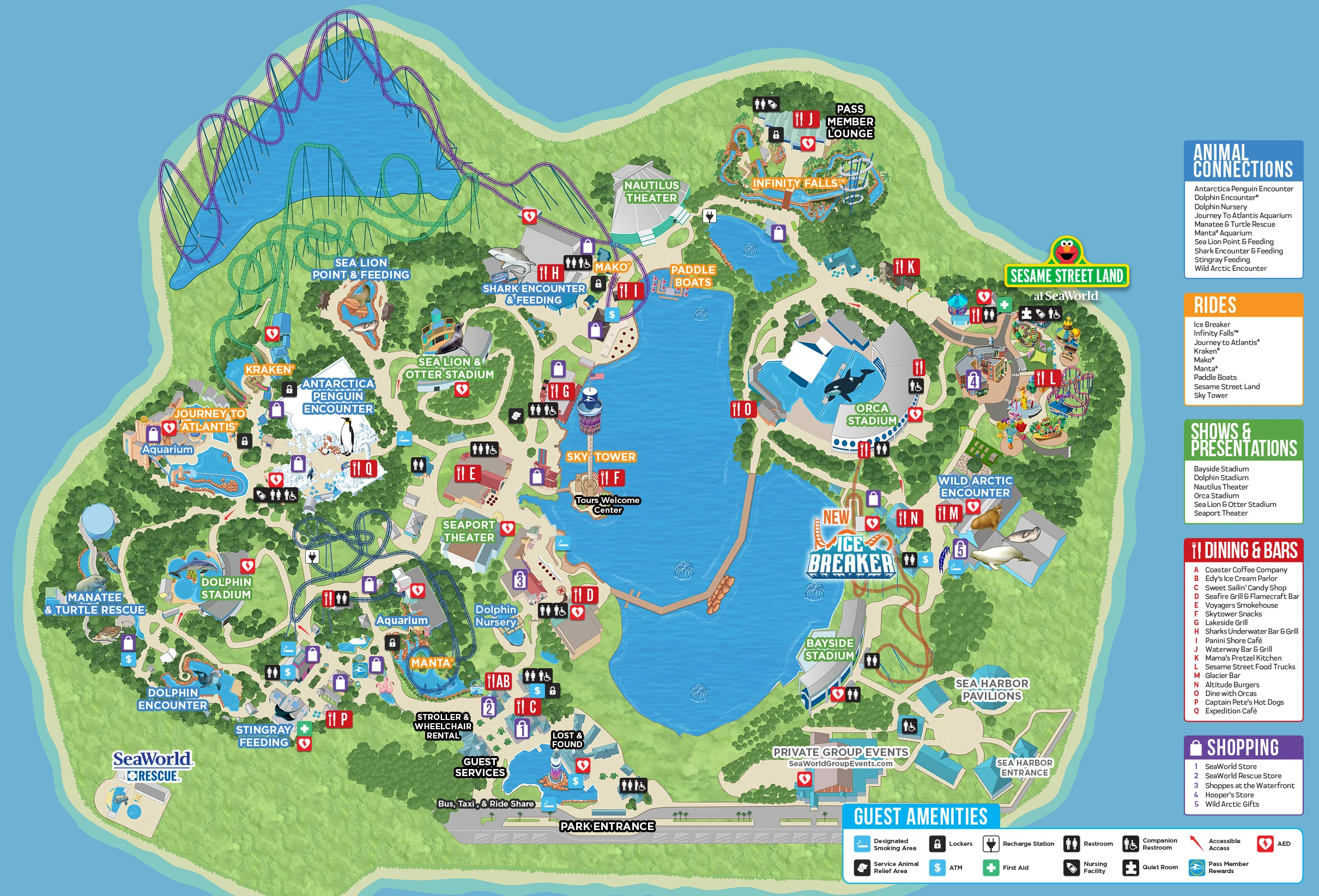 Location: Orlando, Florida
Years Active: 1973 – Active
SeaWorld Orlando is a theme park and marine zoological park, in Orlando, Florida. It is owned and operated by SeaWorld Parks & Entertainment.
When combined with its neighbor Discovery Cove and Aquatica, it forms SeaWorld Parks and Resorts Orlando, an entertainment complex consisting of the three parks and many hotels.
In 2018, SeaWorld Orlando hosted an estimated 4.594 million guests, ranking it the 10th most visited amusement park in the United States.
SeaWorld Orlando Map 2023
SeaWorld Orlando Map 2022
SeaWorld Orlando Map 2021
SeaWorld Orlando Map 2007
SeaWorld Orlando Map 2004