SeaWorld San Antonio Map and Brochure (2000 – 2023)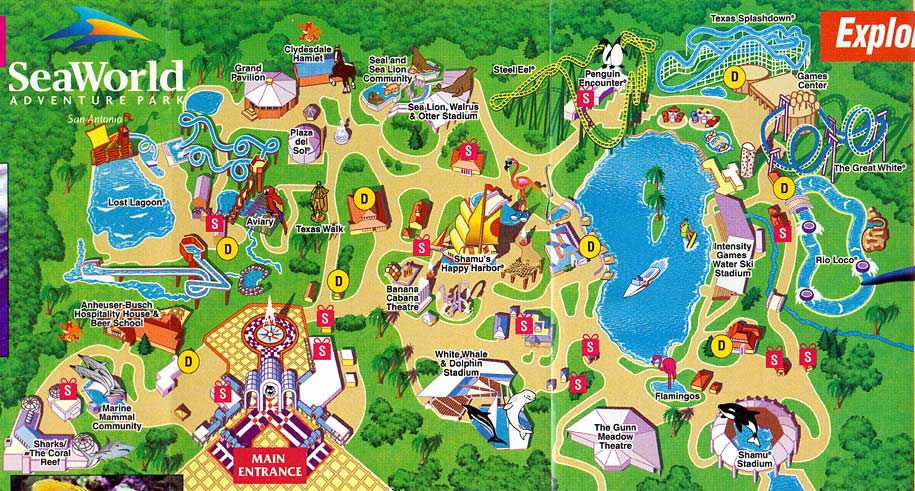 Location: San Antonio, Texas
Years Active: 1988 – Active
SeaWorld San Antonio is a 250-acre marine mammal park, oceanarium and animal theme park in the Westover Hills District of San Antonio, Texas, on the city's west side.
It is the largest of the three parks in the SeaWorld chain owned and operated by SeaWorld Parks & Entertainment and one of the world's largest marine-life theme parks focused on conservation, education and animal rescue.
SeaWorld San Antonio is a member of the Alliance of Marine Mammal Parks and Aquariums (AMMPA) and is accredited by the Association of Zoos and Aquariums (AZA).
SeaWorld San Antonio Map 2023
SeaWorld San Antonio Map 2011
SeaWorld San Antonio Map 2007
SeaWorld San Antonio Map 2004
SeaWorld San Antonio Map 2001
SeaWorld San Antonio Brochure 2001
SeaWorld San Antonio Map 2000