Six Flags Great America Map and Brochure (1985 – 2023)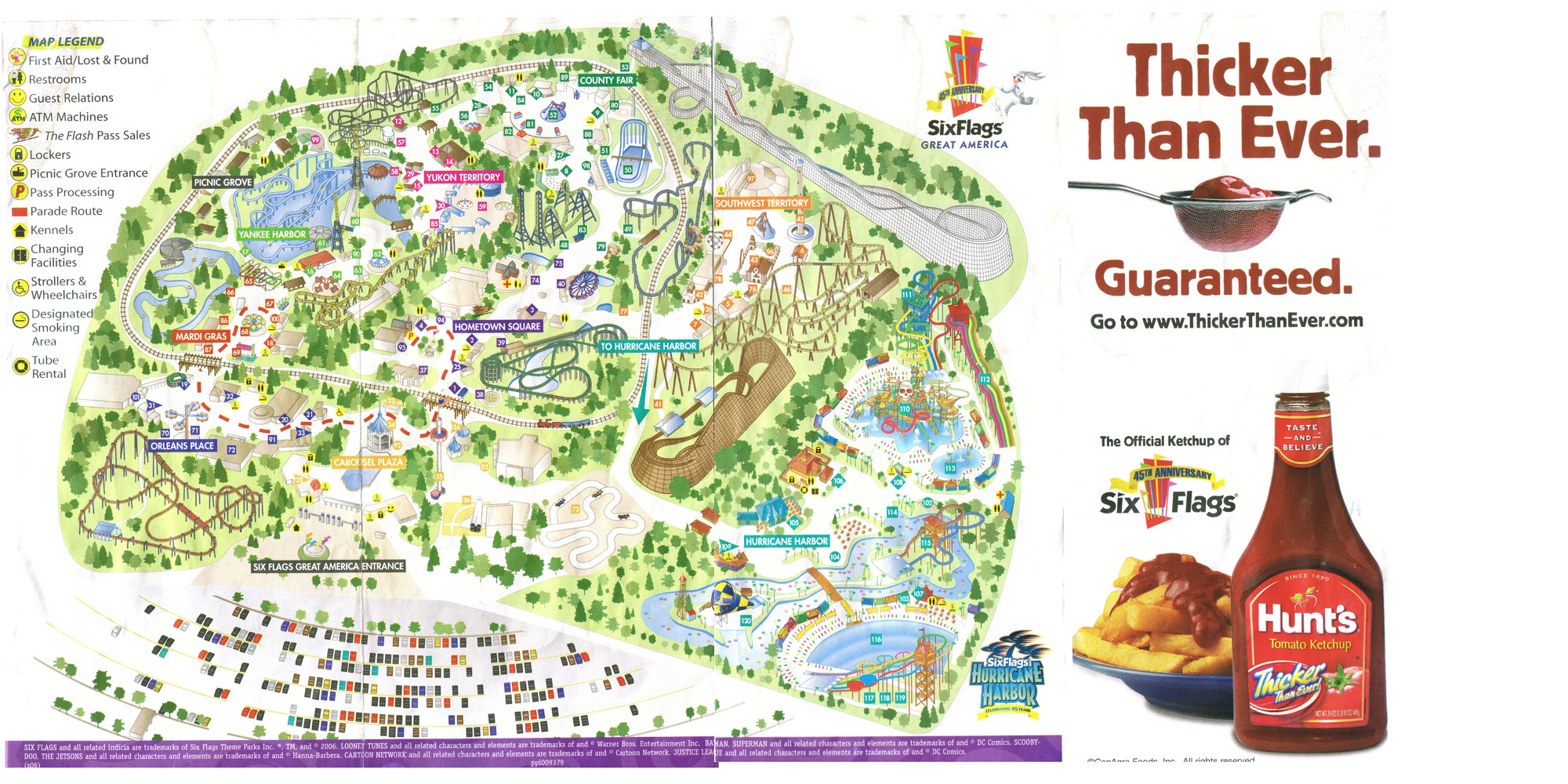 Location: Gurnee, Illinois
Years Active: 1976 – Active
Six Flags Great America is an amusement park located in Gurnee, Illinois, within the northern Chicago metropolitan area.
Originally opened in 1976 by the Marriott Corporation as Marriott's Great America, Six Flags has owned and operated the park since 1984. It features twelve themed areas and fifteen roller coasters, as well as a 20-acre water park called Hurricane Harbor Chicago.
Over 3 million guests visited Six Flags Great America in 2017, ranking it among the top 20 amusement parks in North America for attendance.
Six Flags Great America Map 2023
Six Flags Great America Map 2022
Six Flags Great America Map 2021
Six Flags Great America Map 2019
Six Flags Great America Map 2016
Six Flags Great America Map 2015
Six Flags Great America Map 2014
Six Flags Great America Map 2006
Six Flags Great America Brochure 2006
Six Flags Great America Map 2004
Six Flags Great America Map 2003
Six Flags Great America Brochure 2003
Six Flags Great America Brochure 2002
Six Flags Great America Map 2001
Six Flags Great America Brochure 2001
Six Flags Great America Brochure 2000
Six Flags Great America Map 1992
Six Flags Great America Brochure 1985