Six Flags New England Map and Brochure (2003 – 2023)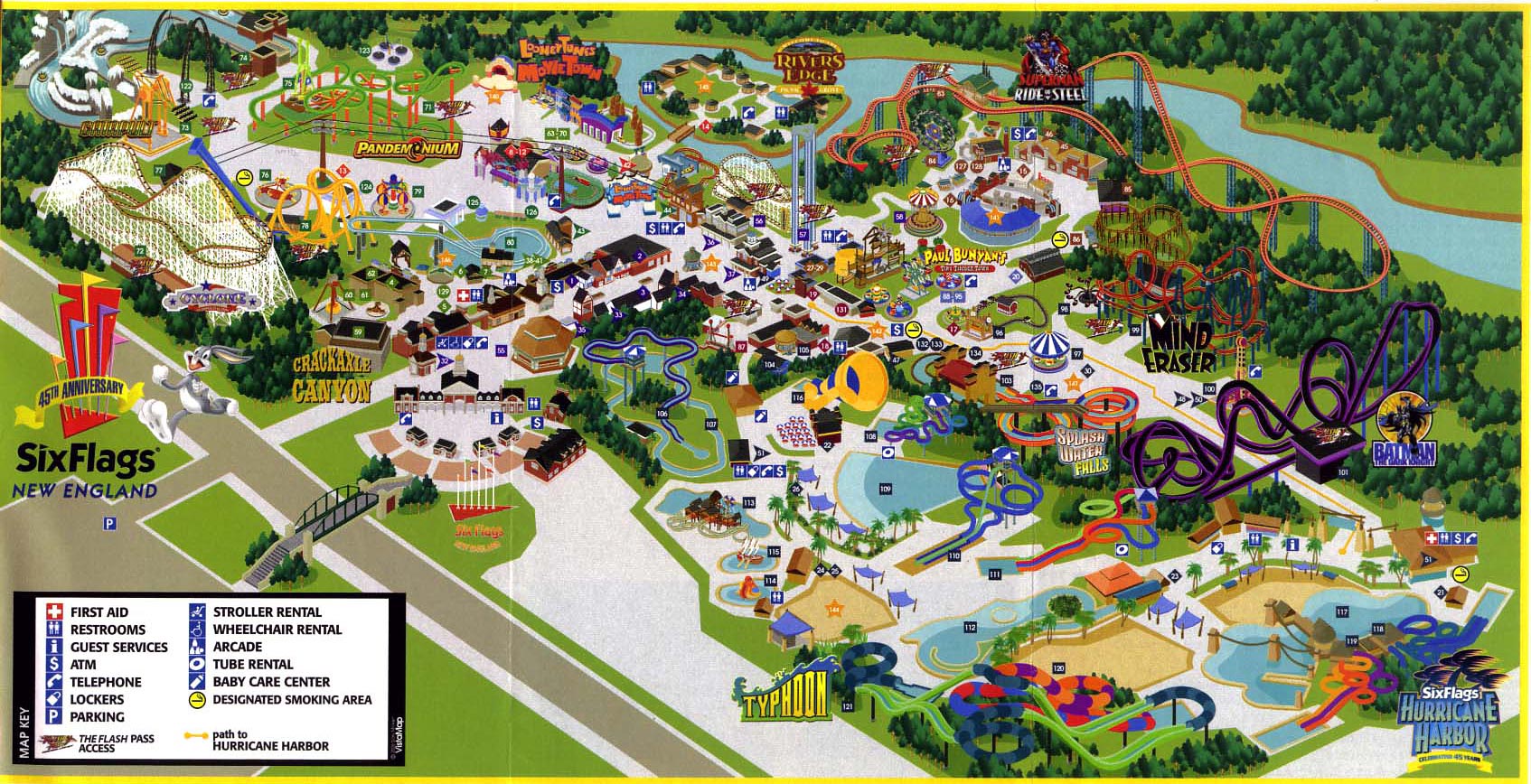 Location: Agawam, Massachusetts
Years Active: 1870 – Active
Six Flags New England, formerly known as Gallup's Grove (1870–1886), Riverside Grove (1887–1911), Riverside Park (1912–1995) and Riverside: The Great Escape (1996–1999), is an amusement park located in Agawam, Massachusetts, a western suburb of Springfield, Massachusetts.
Opening in the late 19th century, it is the oldest amusement park in the Six Flags chain, acquired by Premier Parks in 1996 and rebranded Six Flags New England in 2000.
Superman The Ride is among the park's most notable rides, having appeared as a highly ranked roller coaster in the annual Golden Ticket Awards from Amusement Today since the ride opened in 2000.
Six Flags New England Map 2023
Six Flags New England Map 2022
Six Flags New England Fright Fest Map 2022
Six Flags New England Map 2021
Six Flags New England Map 2019
Six Flags New England Map 2018
Six Flags New England Map 2015
Six Flags New England Map 2008
Six Flags New England Map 2007
Six Flags New England Brochure 2007
Six Flags New England Map 2006
Six Flags New England Map 2003