California's Great America Map and Brochure (1996 – 2023)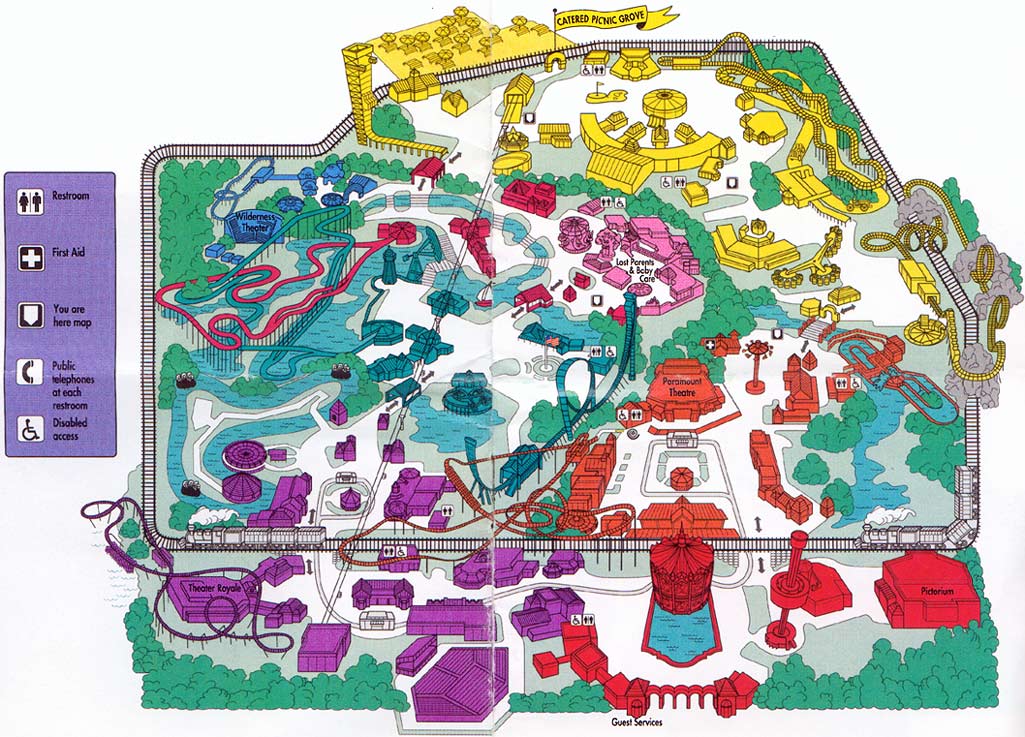 Location: Santa Clara, California
Years Active: 1976 – Active
California's Great America, commonly known simply as Great America, is a 112-acre amusement park located in Santa Clara, California. Owned and operated by Cedar Fair, it originally opened in 1976 as one of two parks built by the Marriott Corporation.
California's Great America features over 40 rides and attractions, and one of its most notable is Gold Striker, which has been featured as a top-ranked wooden roller coaster in Amusement Today's annual Golden Ticket Awards publication.
Other notable rides include RailBlazer, a single-rail coaster from Rocky Mountain Construction, and Flight Deck, an inverted coaster from Bolliger & Mabillard. The park appeared in Beverly Hills Cop III and Getting Even with Dad, two films released in 1994.
California's Great America Map 2023
California's Great America Map 2022
California's Great America Map 2021
California's Great America Winterfest 2021
California's Great America Brochure 2001
California's Great America Map 1998
California's Great America Brochure 1996
California's Great America Map 1993