Kennywood Map and Brochure (2001 – 2023)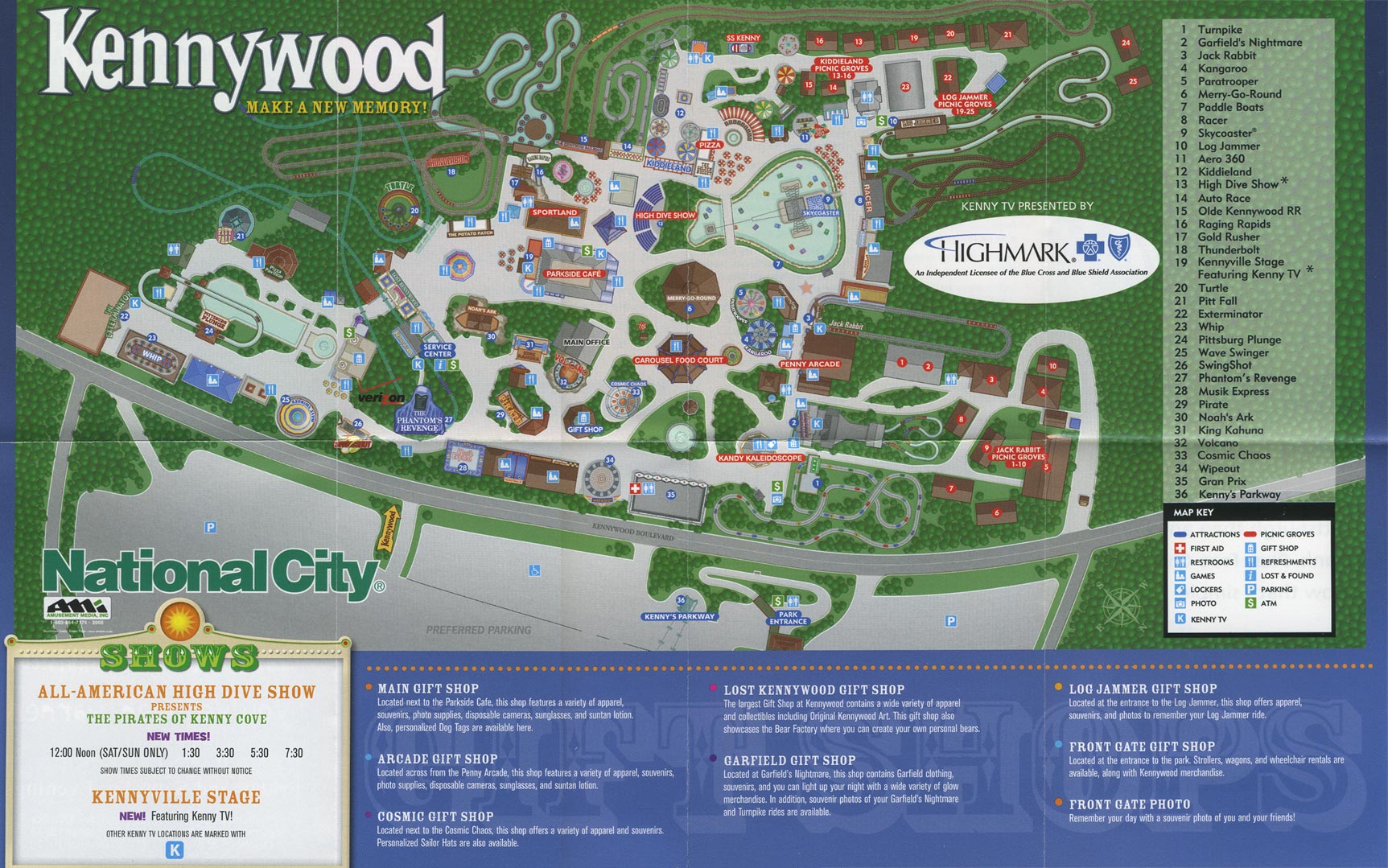 Location: West Mifflin, Pennsylvania
Years Active: 1898 – Active
Kennywood is an amusement park located in West Mifflin, Pennsylvania (just southeast of Pittsburgh). The park first opened on May 30, 1899, as a trolley park attraction at the end of the Mellon family's Monongahela Street Railway. It was purchased in 1906 by F. W. Henninger and Andrew McSwigan, who later formed the family-owned Kennywood Entertainment Company.
The company later sold Kennywood, along with four other parks, in 2007 to Parques Reunidos, an international entertainment operator based in Spain. The amusement park features various structures and rides dating back to the early 1900s.
Along with Rye Playland Park, it is one of only two amusement parks designated as a National Historic Landmark. Kennywood is also one of only thirteen trolley parks in the United States that remains in operation.
Kennywood Map 2023
Kennywood Map 2007
Kennywood Brochure 2007
Kennywood Brochure 2006
Kennywood Map 2005
Kennywood Brochure 2005
Kennywood Brochure 2004
Kennywood Map 2002
Kennywood Brochure 2001